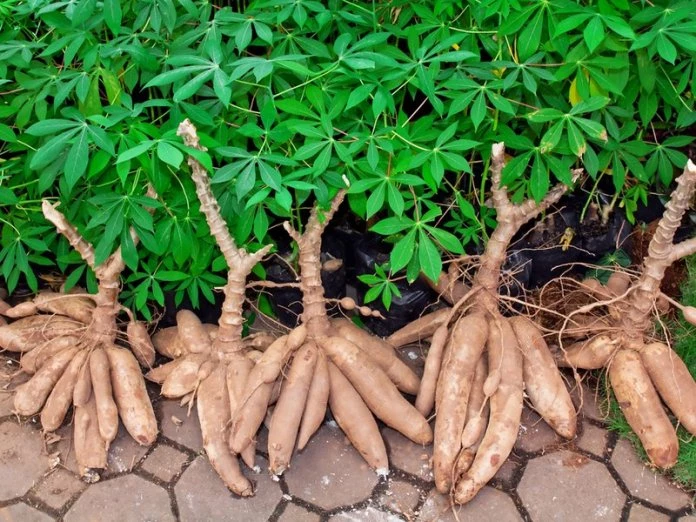 The abundance of beautiful green cassava leaves on the Mahatma Gandhi University campus tells the story of a farming venture that could change the game for tapioca growing in Central Travancore's tropical highlands.
In a landmark step, the Mahatma Gandhi University in Kottayam has begun a combined research endeavour with Russia's Siberian Federal University to produce smart fungicide capsules to improve tuber crop yields.
Research in Progress:
The research, led by MGU Vice-Chancellor Sabu Thomas, entails placing fungicide capsules in pits dug near tapioca plants at various phases of development. The research is currently focused on the process of establishing new farming techniques that will increase tapioca profitability while reducing soil and water pollution caused by fertilizers and pesticides.
"The fungicides are released in a sustainable manner from environmentally acceptable biopolymers." Efforts are also being made to improve the performance of these formulations, which are less hazardous than conventional fungicides," said Thomas.
According to him, this new generation of agro-preparation will be a potential answer for safe and sustainable agriculture.
The 9.5-crore cooperation effort is being supported by Russia's Mega Grant, which is now in its fourth year.
Scientists from Siberia who worked on the experiment, Alexia Dudev, and Nasezhda Strelsova, stated a similar strategy was employed in potato cultivation in Siberia.
The initiative also includes MG University researchers Blessy Joseph and Jeethu Kiran Prakash. 
Benefits of Eating Cassava:
Cassava is a calorie-dense vegetable that is high in carbohydrates as well as essential vitamins and minerals. Cassava contains vitamin C, thiamine, riboflavin, and niacin. The leaves, which are also edible if cooked or sun-dried, can contain up to 25% protein.