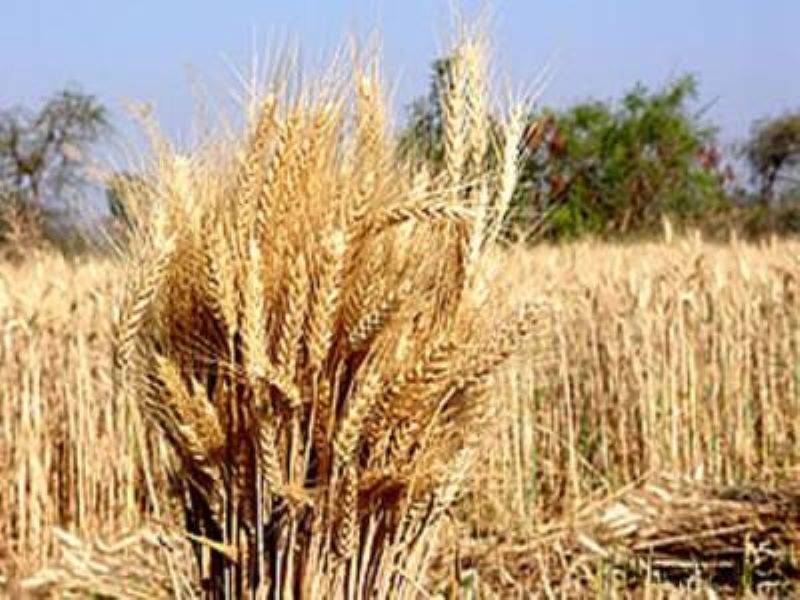 Risk in Crop Production
Agriculture is not a small sector. It is too vast and subject to many kinds of risks including natural calamities and escalated by different other risks such as market conditions, sudden price declination, poor financial conditions and the most important, lack of knowledge about financial services.
All this costs farmers' lifestyle, conditions and income. In turn, agriculture sector's value weakens and farmers' livelihood keeps on decaying.  Due to all this, neither farmers are getting up to their potential nor the whole agriculture sector in India.
Now, the question comes what could be done for this? Or what measures are already being taken and what measures are in process for this?
Let's move forward and understand the scenario at National and state level. Then after we will be in better condition to understand the solution.
National Level Scenario
As per studies of National Centre for Agricultural Economics and Policy Research (ICAR), various risks are revealed.  Let's talk about each crop one by one. Here we will not go to the exact declination and fluctuation percentage, but let's just get a general idea.
Talking about Rice and Wheat crop, there were significant differences in yield and production risk of these two crops during the study. There was small decline in production risk of wheat and for rice, risk in production increased over time.
In case of Groundnut crop, production and productivity came out to be uncertain and yield risk increased. And this made groundnut most risky crop at National level.
Talking about Rapeseed and Mustard, cultivated in rabi season, came out to be most affected by caprices of nature.
And Cotton crop also affected by some diseases during studies duration, this led to fluctuations in yield and production. , 
And for Sugarcane, risk remained low like wheat.
And all this led to the conditions where farmers can make only small variation in resource allocated to production but return to their investment follows much larger fluctuations. And in turn, it leads to large fluctuations in farm income.
And this fetch out the necessity to take required measures.
State level Scenario
Depending upon agro-climatic conditions, States have a diversified cropping pattern. And the above fluctuations which we have seen are at different levels in different states depending upon climatic conditions and other factors. Development is going on in the field of agriculture may it be improvement in infrastructure of technological development but all this has not reduced the risk in agricultural production.
If we see the whole state wise report of studies by ICAR, we will observe that only in states where irrigation is authentic are able to face and reduce the risk, and others continue to face high risk situations. 
To check all the studies by ICAR in detail, visit https://icar.org.in/content/crop_science
What can be done for this?
So, after understanding the situation at National and state level, now we are in better condition to understand the solution for that. Firstly, let's know about what measures are already being taken for this and then we will proceed towards next i.e., what measures can be taken.
And the solution is, Crop Insurance. Crop Insurance can be purchased by agricultural producers and it is subsidised by government, to protect against the loss of crops due to any natural calamity or hazard and also includes loss of revenue due to sudden declination in prices of agricultural wares.
Our Indian Government came up with some insurance policies since 1999.
National Agricultural Insurance Scheme (NAIS)

Weather Based Crop Insurance Scheme(WBCIS)

Pilot Coconut and Palm Insurance Scheme (CPIS)

Modified NAIS

National Crop Insurance Programme (NCIP)
From 2016, A new Insurance scheme implemented with some old ones but after some modification for the convenience of farmers.
Pradhan Mantri Fasal Bima Yojna (PMFBY)

Pilot Unified Package Insurance Scheme (UPIS)

Restructured Weather Based Insurance Scheme (RWBIS)

Pilot Coconut Palm Insurance Scheme (CPIS)
Now, moving little bit deeper into implementation of PMFBY along with UPIS and WBCIS, and what's so different in this for different States. This crop Insurance scheme remains optional for State Governments, as they have option to notify crops and areas according to their priorities. They are applied on the "Area Viewpoint" basis where yield of notified areas under PMFBY and for weather information, data collected by Automatic Weather Stations (AWSs) under restructured WBCIS are taken as one unit for payment of claims for any kind of calamity.
To know more about PMFBY, you can check https://pmfby.gov.in/
Now, let's move on the next step that what measures could be taken to reduce the risk at even greater extent. Central Government has already taken possible steps and has also done some improvements in Insurance schemes and still working on it and if talking about State Government, they are also working accordingly, different modifications in different states every year as per climatic situations and farmers' benefits.
Now farmers need to get aware about that, Purchasing Crop Insurance will help them in every possible way and they can claim it the time of calamity.
To know in more detail about Crop Insurance, Stay Connected...!!
References
http://agricoop.nic.in/sites/default/files/Krishi%20AR%202017-18-1%20for%20web.pdf
http://www.ncap.res.in/upload_files/others/oth_15.pdf
https://en.wikipedia.org/wiki/Crop_insurance
First published on: 13 Aug 2020, 19:53 IST