Preethi was always fond of farming but with the will to learn more about modern technologies, she started to do value addition of the crops she grew.
Krishi Vigyan Kendra: A helpful hand
When Preethi decided to take on value addition to create awareness about value added fruits products, she turned towards CENDECT Krishi Vigyan Kendra, Theni where she was given the opportunity to get trained on Value Added products from Fruits specially Grapes and Banana.
When asked about why she decided to adapt value addition of fruits, she said, "My motive of learning about value addition is to make more people aware about it as it not only raises income but also guarantees that the end product lasts for a long time. I also wanted to generate employment to rural and urban population."
At KVK Theni, she was a part of a training program at Seepalakottai that was conducted for Malligai Horticulture Farmer Producer Group (FPG) members.
Government Support
Not only did she get support by attending training sessions at KVK Theni, but also by availing benefits of the central government scheme Pradhan Mantri Formalities of Micro Food Processing Enterprise (PM FME) for One District One Product (ODOP) linked with the Line Departments and KVIC, Madhuri for availing loan from PMEGP scheme.
Marketing linkages were also created for her with line departments, FPOs, SHGs, NABARD Rural Mart, and supermarkets.
Along with several training sessions and government support, Coca-Cola India was another helping hand in her farming journey. 
Beneficial Output
Preethi trained and adopted the technical knowledge and skills which she learned through KVK training programmes and developed several value-added products from her produce like grape squash, dried grapes, different types of banana flour i.e., Nendran Banana flour, Red banana flour, G9 Banana Flour, Banana Nutri Mix, Banana Baby Food, Banana flour chappati mix, and Banana flour soup mix.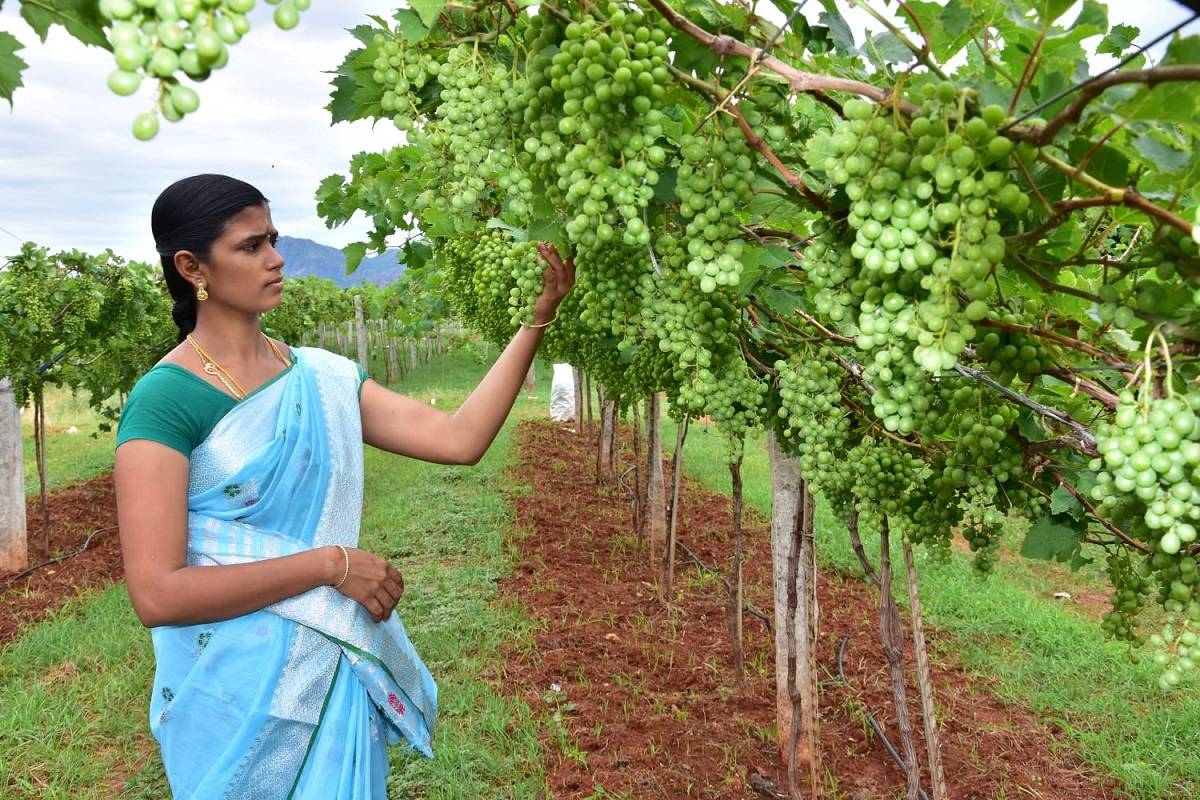 Some Big Achievements
Preethi's hard work and dedication has been recognized by many organizations and she has received several awards like:
FSSAI and MSME registration Certificates.

Received Best Entrepreneur Award during International Women Day programme at CENDECT KVK.

Participated in MAKKAL TV Program and shared her success journey for wider coverage. After participated in the TV Programme she gets regular order from different Districts of TAMIL NADU for her products.

Participated in the District Level Exhibitions in different block of Theni District

Selected as Best Farmer Award under ATMA in the year 2022-23
Income Increased by 53% Annually
With the amount of training and support of KVK, Preethi was able to achieve her goal of making value added products and generate a good income too. Her income increased by more than 53% annually after coming to CENDECT KVK.
First published on: 23 Feb 2023, 19:50 IST