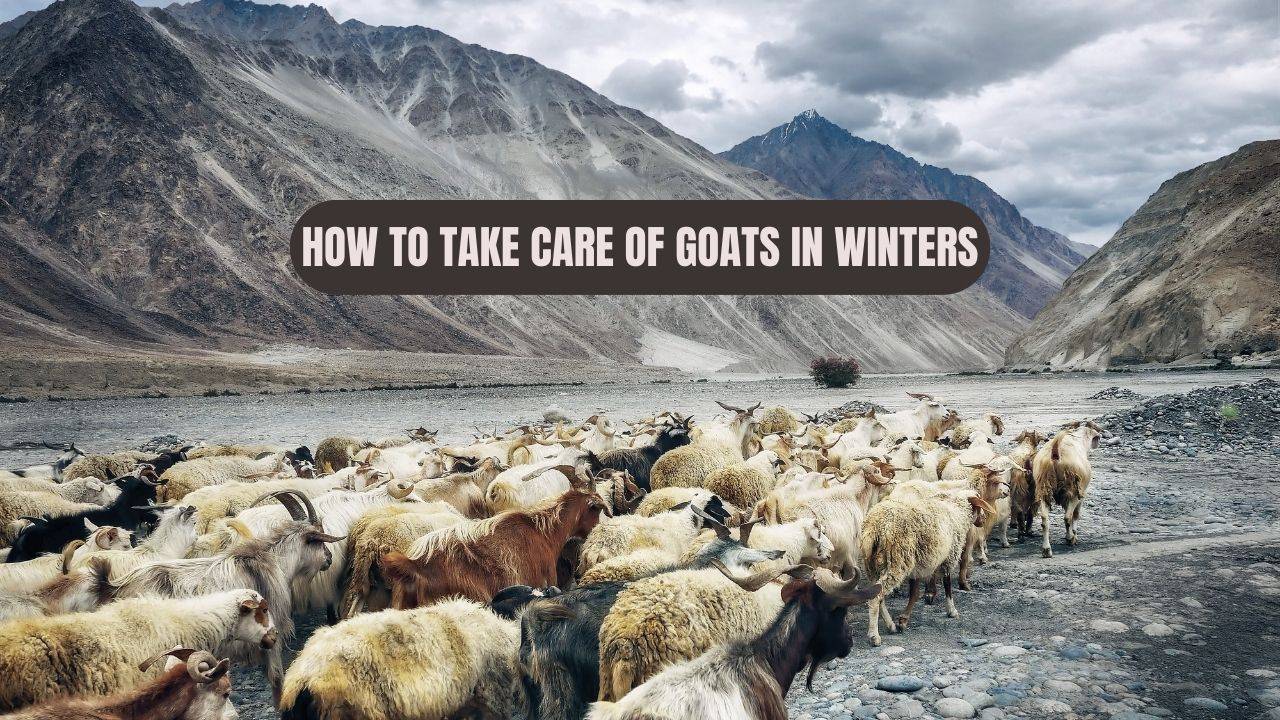 Winter can be a challenging time for livestock, particularly for goats. As responsible owners, it's crucial to take steps to minimize their stress and ensure their well-being during the cold months.
Proper care, feeding, and management practices are essential for the health and comfort of your goats.
When it comes to housing, goats don't need elaborate shelters during winter. The most critical aspects of their housing are shielding them from the harsh north wind and keeping them dry.
Goats naturally grow a thick coat that helps them cope with winter, but it's essential to provide them with some protection. A simple three-sided structure with the opening facing south can block the cold wind while allowing for ventilation to reduce moisture inside. Make sure there's enough clean, dry bedding for them.
For goats giving birth in winter, additional shelter may be needed as young kids struggle to maintain their body temperature. Be cautious if using heat lamps, as they pose fire and cord-chewing risks.
Feeding and watering your goats during winter requires extra attention compared to the warmer months. Access to fresh water is vital, and you may need to replace frozen water multiple times a day or use heated waterers, though be cautious as goats might chew cords.
In winter, goats require more energy to maintain their body temperature, so they need a balanced diet. Roughage can be supplied through grass, alfalfa, or mixed hay.
Alfalfa hay is an excellent source of both energy and protein, but it should be fed carefully to bucks due to the risk of urinary calculi. Ensure they have access to salt and minerals too.
Winter increases the likelihood of lice infestations in goats, which can be uncomfortable and, in severe cases, lead to anemia and poor coat or skin quality. To manage lice and other parasites, it's advisable to work with your veterinarian on a treatment plan for your goat herd.
Raising a herd of goats, or even a few as companions, can be a fulfilling experience. With proper planning and care, you can help your animals not only survive but thrive during the cold winter months.
First published on: 18 Sep 2023, 15:12 IST