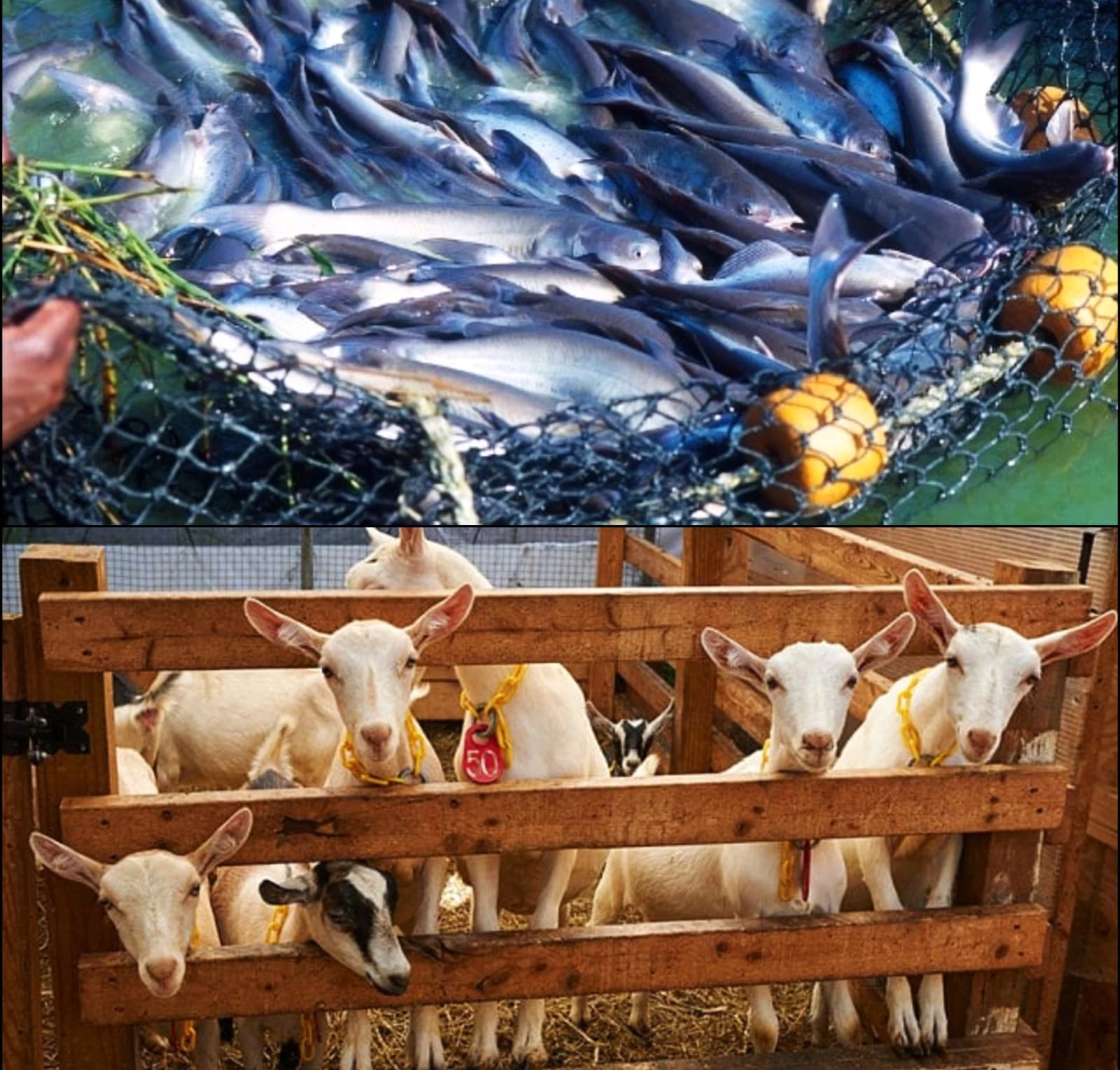 Farmers can easily increase their income by engaging in other agricultural-related businesses and make huge profit. There are numerous businesses where the costs are minimal and the profits are high. Through this article, we are providing you information about five such businesses that can bring huge profit in 2022.  
Profitable Businesses in 2022
Below we have mentioned about the most profitable businesses that can help you fetch good income in 2022.
Poultry Business
Eggs and chicken are in high demand these days due to pandemic. As a result, the poultry industry can prove to be a profitable venture to start in 2022. Chicken farming is now considered a viable business opportunity in both rural and towns. Banks are also stepping up to lend to this company. This is a simple business to operate. Poultry farming has a particular need for space. It all depends on the number of chickens you want to start with. A hen is said to require at least one square foot of room, and if this space is increased to 1.5 square feet, the risks of losing eggs or chicks are considerably reduced.
Apart from that, farming should be carried out in an area with appropriate electricity. The NABARD Consultancy Service can also be used to obtain a quick bank loan. The Indian government would also assist you in starting this business. The government provides subsidies, with the general category receiving up to 25% and the ST/SC category receiving up to 35% of the subsidy. Percentage results in a Rs.35000 subsidy. NABARD and MAMS provide these subsidies.
Not only this, there are many top banks offering loans for Poultry Farming.
Fish Farming Business
Profits can also be made in the fish farming industry. Fish meat and oil are always in high demand. More profit can be made with less investment in the fish farming industry. If your farm has a pond, you can start it there itself; otherwise, you can start it in a tank at home. The government is also encouraging the fishing industry. Banks are also offering credit cards to fish growers on behalf of the government. Fish growers can borrow Rs 1.60 lakh without a guarantee using credit cards. At the same time, a credit card can be used to take out a loan of up to Rs 3 lakhs.
There are over top 10 Most Profitable Fishing Business Ideas & Opportunities To Start In 2022. 
If you are looking for small investment options & want to earn a huge profit in return, then this news is definitely for you. Here in this article, we will inform you about an amazing business idea by which you can earn up to Rs 2 lakh every month. This business is about Goat Farming, government is providing 90% Subsidy for this Enterprise.
You can get bumper profits by just investing a very little amount. At present, Goat farming is a very profitable business; Indian people are earning huge profits from this. The best thing about this business is that you can start it from home. Currently, it is considered as a commercial business, which contributes a lot to the economy & nutrition of the country.
Cow-Buffalo Farming Business 
Farmer can now increase their income by doing animal husbandry. As dairy farming can be started by raising cows or buffalo, good quality cows & buffaloes should be chosen for this. Two cows or two buffaloes might be used to start this enterprise. On the other hand, if you run a large-scale dairy firm, banks will provide you with a loan. At the same time, the government provides the benefit of subsidy. At the same time, numerous government and non-government organizations offer dairy farmers loans of up to Rs 10 lakh.
The dairy owner must submit all the necessary documents, including a letter of authorization, a certificate from the SDM, an electricity bill, an Aadhar card, and a recent photo of the dairy. If the concerned authorities are satisfied after the verification, the dairy owner is given an amount ranging from Rs 5 to 10 lakhs, based on the number of dairy & animals. This amount must be paid in instalments by the dairy owner.
Now you can get easy loans to buy Cow, Buffalo, Goat through Pashu Kisan Credit Card. 
Beekeeping Business 
Farmer can also earn good income from bee keeping. This work can also be done with agriculture work. For this, the state governments Mithi Kranti Yojana, support is provided by the Agriculture Department or Horticulture Department. Beekeeping training is provided by many institutes. Boxes are provided by the department to the farmers for bee keeping.
Here is a complete guide to beekeeping for beginners. 
It must be noted that the Bee Board (NBB) has also started a financing scheme for beekeeping business in India in association with NABARD. For employment, you can find out by visiting the National Bee Board office or you can get information from their official website. The central government gives 80% to 85% subsidy on beekeeping.
You can start your own business with any one of the businesses that we have mentioned above. As this business can definitely earn you a very huge amount in the upcoming year. Hope you find this article useful. For more such business ideas, keep checking our website 'Krishi Jagran'.