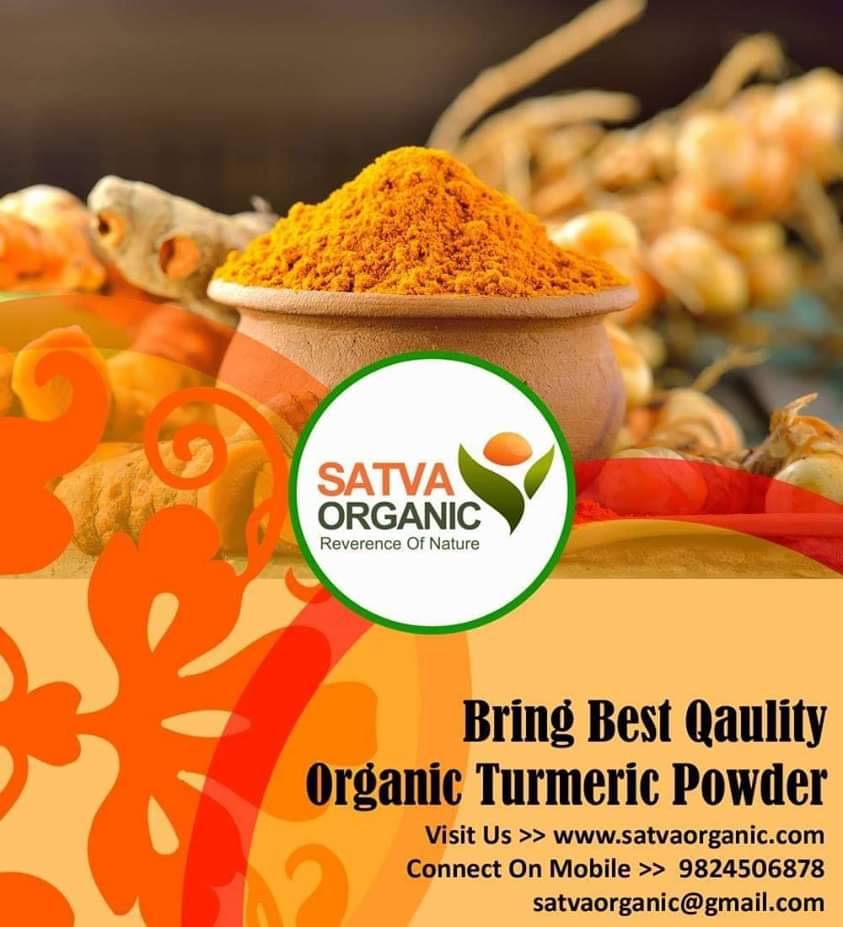 Agriculture is there in my blood. It should reflect me and my mind and thoughts says Devesh Patel, the Computer Engineer who left prospects of going to the US, left the corporate world and became an Innovative Organic farmer and the Founder of Satva Organic. Patel's family has been involved in bio organic farming since 1992 in our village Boriavi, Anand, Gujarat, India. They are following organic farming practice since the last 20 years and they are recognized with National Organic Certification by NPOP Govt. of India. Their crops vary from spice to tuber, potato, ginger, turmeric, yam, elephant foot yam, chili, wheat, and some vegetables. The love towards Agriculture and Soil started from childhood says Devesh talking to Agriculture World. His attachment grew strong as he used to accompany his father to the fields. After his graduation, Devesh Patel never thought that he would pursue Farming as he was on the verge of getting a placement in US. But overcome by the fierce love for farming, he pursued Jaivik Kheti from the '90s and started scientifically applying many principles, which initially was a failure, but definitely a huge success later on. He reiterates having a scientific bend and always treating his farm as research plots wherein he would try different experiments which in the end would give him wonderful results which is very helpful for the farming community. He understood the challenges and started working and also encouraging his fellow farmers to take up work in that direction to solve the problems.
Mr. Patel has developed Labour Less Technology. With this innovative technology, per hectare cost has reduced to just Rs. 5,000 with5 labourers compare to Rs 50,000 with 25labourers earlier. Putting more stress on scientific farming, he has adopted drip irrigation, Green House and Poly House for higher benefits. His advise for value addition and marketing in crops like Potato, Turmeric, and Ginger would result in lower input cost is met with seriousness within the farming community. In last five years with the help of new machinery for the value addition in Ginger and Turmeric, they are able to process more quintals which were not possible before due to labor crisis. Organic products include dehydrated potato chips ginger and ginger powder, turmeric and turmeric powder, chilli, chilli powder & tea masala. Spices are carefully picked and solar-dried to preserve the distinctive freshness & flavor. He is also attached with the Gujarat Agriculture Uty for teaching the students the scientific results and experiments he produced. He is a regular at teaching in the IIM Campus. Satva Organic helps farmers for the above said causes.
Mr. Devesh Patel, was the only person from Boriavi village in Anand district of Gujarat, selected among 18 young farmers all-over the India by the Indian Council for Agriculture Research (ICAR) for the Best Innovative Activity' award of the State Government. Mr. Devesh has also won 'Agricultural National Award' between 2010 and 2012, 'JagjivanramAbhivandas Asian Award','Sardar Patel Award' from the State Government and State Level 'Atma Award'. He is also the recipient of Organic India Dhartimitra Awardee 2018.He realized that there wasn't any promotion in selling Organic Products and also understood the importance of Value chain and marketing.  So he formed a group called SATVA Organic with strict product regulations and crop regulations. Satva Organic is committed to a sustainable future. Farmers need to be provided solution for Mitigating risks, they need confidence and motivation says Devesh Patel. Satva Product ranges from their recent Immuno Booster Curmmuno to Wheat, Chai Masala, Garam Masala,Turmeric powder, Ginger Powder and dehydrated Potato chips. All these products are solely form the 17 hectares Devesh Owns.
Satva Organic retails in shops at Baroda, Anand, Surat, and also exports his batch of products too. The products are limited and so they are high in demand being high on quality. They are available also for a limited period of time only. Devesh makes sure he is very transparent on the value chain link and they always do a cross verification in the retail shops on prices. They also make sure the products reach the consumers in affordable prices. Satva's priority is to make organics accessible to all, and they reiterate that organics is not a luxury item, but a necessity. They endeavor to deliver to the highest quality organic produce at the best available price. They have a symbiotic relationship with their customers too. Green Revolution gave in the confidence of Production, but now its time to look upon the quality says Devesh Patel.