Many agriculture think tanks shared their viewpoints on the prevailing scenario, challenges, and strategies for the welfare of the agriculture industry at the 4th Annual Conference of Kisan Chamber of Commerce that took place in the heart of the capital today (6 July 2022).  
Coming from none other than one of the leading agricultural experts, Prof. Ramesh Chand, a member of NITI Ayog, the advice is bound to be taken seriously by netizens of the agriculture sector. "Agriculture cannot be confined to the farm fields. We should consider post-harvest aspects of agriculture such as how to add value and how can one become a successful trader. In nutshell, turn agriculture into agri-business in order to retain youth" he says. Sharing further his expertise, he adds, "We must modernize agriculture, try diversification, cultivate high-value crops so that our farmers could reap post-harvest benefits. We must accept reforms with open arms as this will help grow our agri-businesses." 
Taking the discussion forward, former Chairman NABARD, Harsh Kumar Bhanwala, who was also present at the event said, "I believe introducing agriculture in school curriculum could really help bring more awareness amongst youngsters which will further help our farmers in their businesses."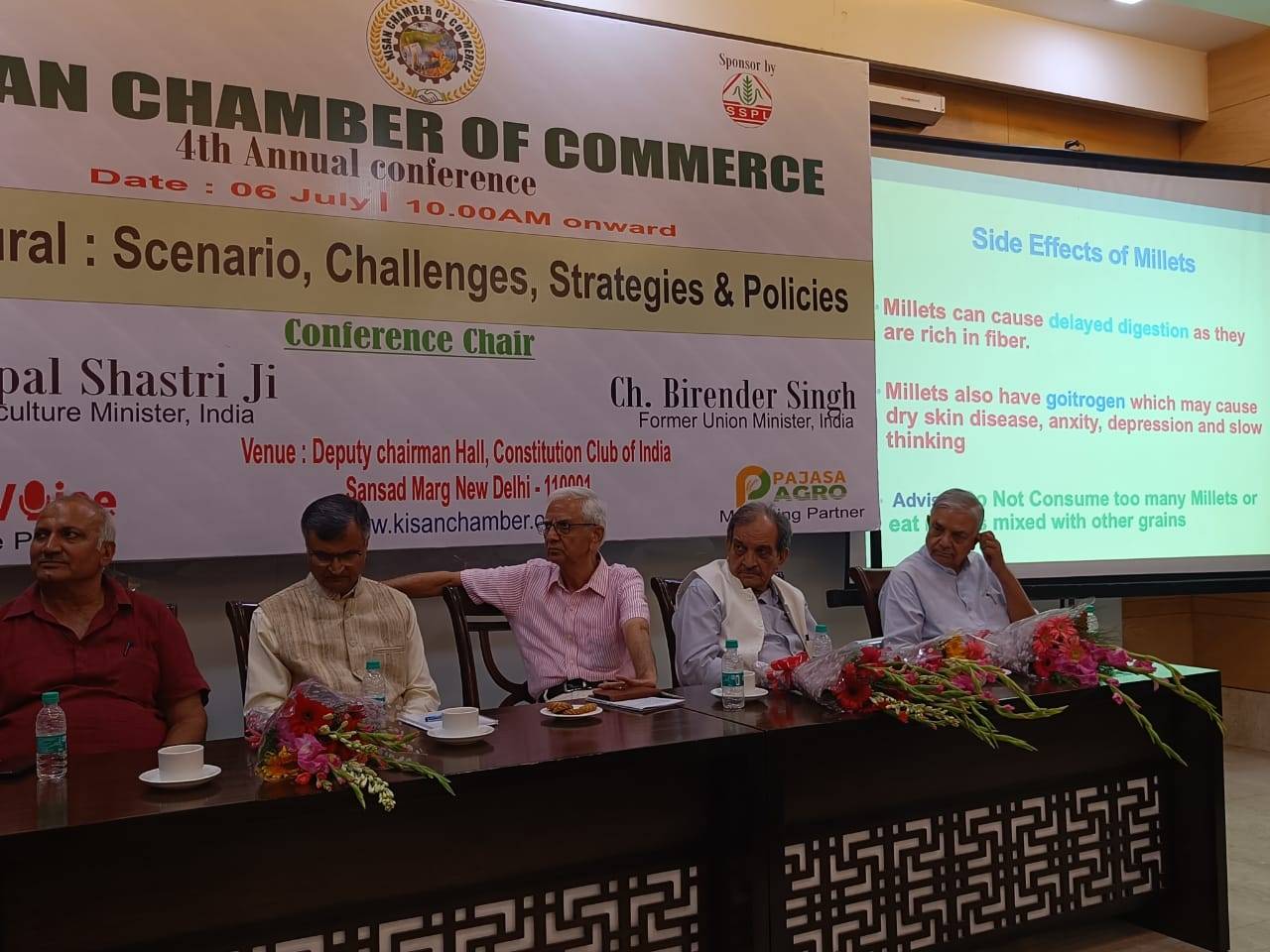 Other agriculture experts who marked their presence and presented their opinions were former Agriculture Minister Sompal Shastri, former Union Minister Ch. Birender Singh, former Director, Research, CCSHAU, Dr. Bhim Singh Dahiya, to mention a few.
First published on: 06 Jul 2022, 20:18 IST