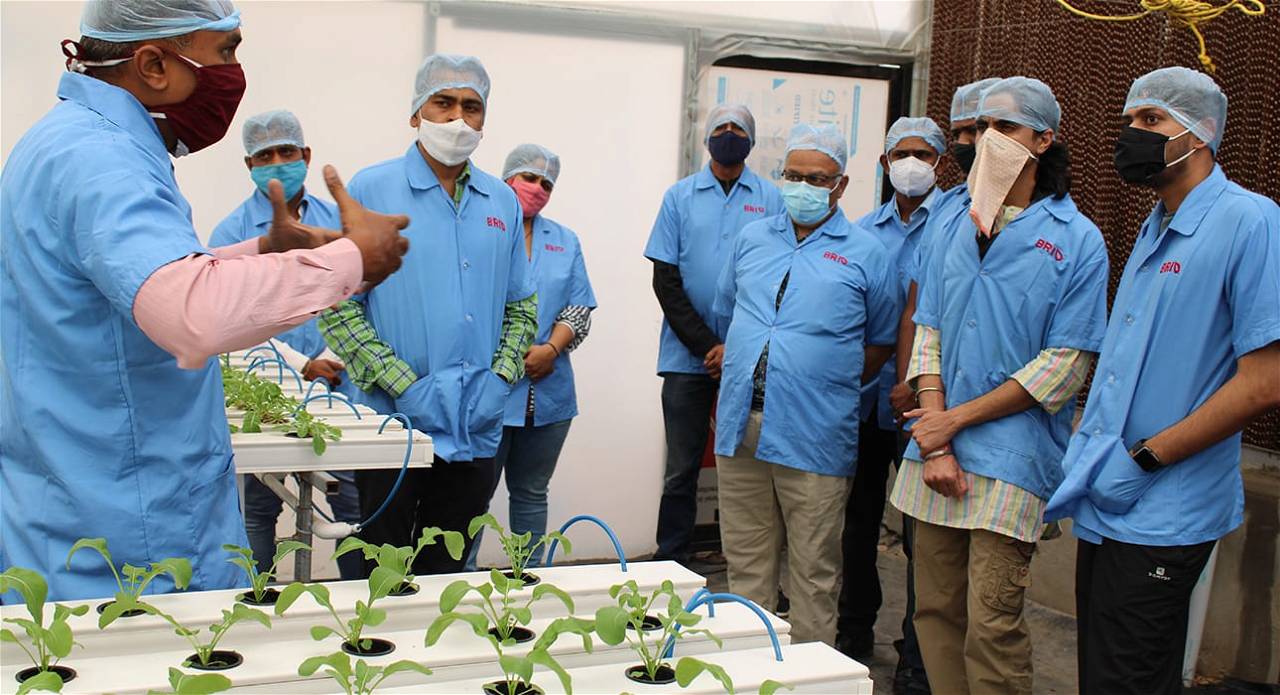 Brio Hydroponics, a prominent Ahmedabad-based Agritech startup, today announced the formation of a mini-JV under the company's Unnati Project to achieve a number of strategic goals. These include developing commercial Hydroponics farms with or for potential investors, attracting retail investors and FDI, and entering the high-value crop segment - exotic vegetables, berries, medicinal crops, aromatic crops, and so on.
Aside from that, the company intends to boost agro-tourism in the country through a variety of marketing and branding initiatives.
The company has developed 48+ commercial Hydroponics setups across India. Investors have already contributed a Capex investment of approximately fifty lakhs to this offering project and have committed to work together for five years or more. Also, a notional land lease rent was given by the investors. As a part of the agreement, investors will receive a notional interest of 10% on the invested capex amount, 10% depreciation on capex invested amount and a whopping 70% of Net Profit Sharing.
Brio Hydroponics will provide land to facilitate technical support for integrated hydroponics technology and hydroponics farming. The infrastructure will include building customized integrated hydroponics structures and offer discounted service charges on all projects implemented under the Unnati project.
The company will plan, operate and manage entire farm management, conduct produce selling through local as well as by export's arrangement, facilitate routine agronomy and technical maintenance at reasonable costs, provide technical inputs for structure maintenance and crops. The facilities will include providing manpower at reasonable costs for the Unnati project.
Speaking on the assurances that Brio Hydroponics will extend as a part of the offering, Pravin Patel, Founder, Brio Hydroponics, said, "We assure to offer 18% (p.a.) ROI on capex invested of the basic amount. In every six-month payment schedule, the first 3-4 month will be calculated as project erecting period. The net profit-sharing ratio will be 70% (investors) and 30% (Brio). We assure technical commitment to manage the project and provide strategic insights and opportunities for businesses."
Parth Shah, one of Brio Hydroponics investors, acknowledged, "I attended Brio Hydroponics online training and I was very impressed with the way it was conducted. Encouraged by it, I also ventured into their offline-tactical training. They have a highly knowledgeable staff who gave out information about several hydroponics best practices. Additionally, they also provided inputs about the hydroponics business in India, such as investment, RoI, and others. I completely trust Brio, one of the best hydroponic companies in Gujarat, to commit and deliver on your RoI."
Aditya Patel, another happy investor of Brio stated, "I was searching for a viable business opportunity where I could invest in and which can provide me with a good RoI. I found that Brio has multiple options for business model variations, and among them, I chose one particular business model for investment which worked out very well for me. During the lockdown, I attended Brio's online training Later they had on-site training at the farm as well. When we started just a couple of months ago, they reassured me about the projects and what they are capable of delivering. Now I'm in negotiations with them about starting a big project in Mumbai for leafy crops."
As far as working modalities are concerned, all revenue inflows from the project shall be managed by Brio, all operating costs at sites will be paid out first to run the business operations smoothly, all profits shall be shared as per the books of accounts on a quarterly basis.
First published on: 26 Jan 2022, 07:54 IST